2016 SWFL Skarbek/Saez Memorial Tournament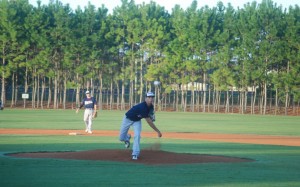 skarbek-saez SCHEDULE
The 5th Annual SWFL Skarbek/Saez Memorial tournament will be held June 3-5 in Fort Myers at Terry Park. This tournament will feature a 14U and 15U division with a 3 game guarantee in a playoff format. Cost is $450 and includes umpires and baseballs.
Bill Skarbek was one of the founding members of SWFL Baseball with Dave Fore and John Cedarburg. Bill, a long time FBI agent, was a champion of youth baseball and handled all aspects of the SWFL program during his tenure. Bill is survived by his wife Selina and 3 children. Luis Saez is survived by long time SWFL Coach Pete, mother Jessica Lynn and siblings Danny, Carlos and Elenis. Luis played in the SWFL program and always brought enthusiasm to the game he loved. We're honored to commemorate these to individuals and their contribution to the SWFL program with a vibrant baseball tournament. Here are the tournament particulars:
When: June 3-5
Where: Terry Park and PDC in Fort Myers
Cost: $450, includes baseballs and umpires (PayPal includes $15 fee)
Games: 3 game guarantee with playoff for pool winners
More information and Registration: www.swflbaseball.com click on homepage and follow to registration link.
Follow us: @swflbaseball1 and on Facebook: SWFL Baseball
Click here to register your team, the pay using the form below